Exploring Colombo: towards Rajagiriya and Beyond
Baddegana Wetland Park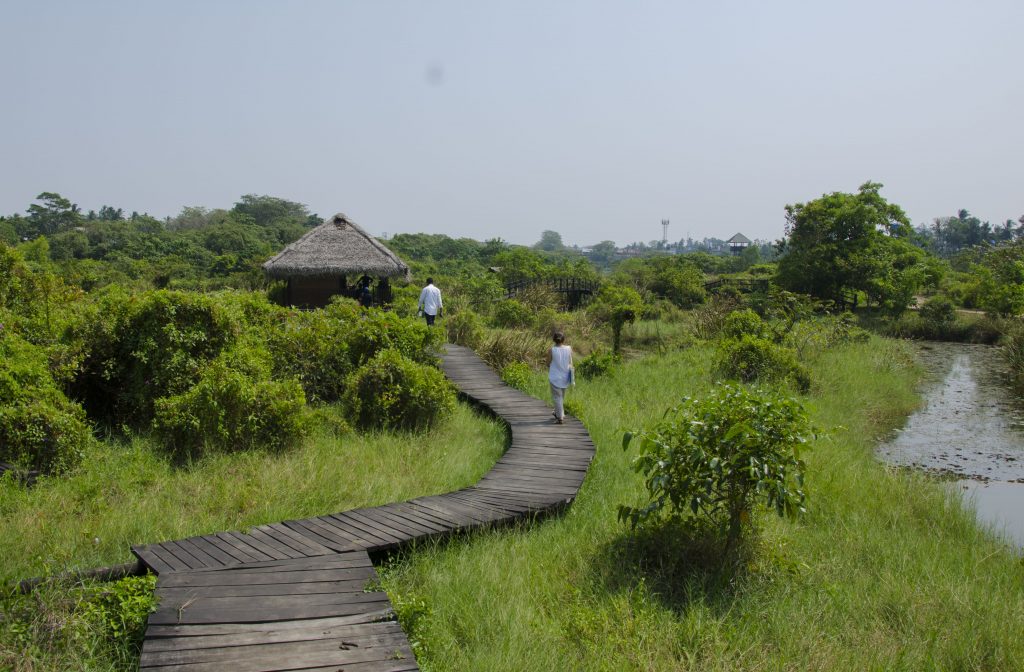 One of the most underrated spots in Colombo, Baddegana Wetland Park is a short distance away from the heart of Rajagiriya and is an absolute must visit if you are a fan of nature. It's especially great for lovers of birds, as there are hundreds of different varieties that you can catch a glimpse of. Tickets are priced at rs1000 for foreigners, and it's quite worth it as the park features a few different trails and will last a couple of hours if you take your time to appreciate what you're seeing. The first trail is the Butterfly walk, which admittedly does not feature a host of butterflies at first glance, however there are butterflies that you can spot throughout the whole park and the signs on this walk will give you a guide as to which species you are seeing. The next trail is the Duck Pond, and this is the highlight of the park. One route takes you down a plank walkway that sits right on top of the water and winds its way through vines that reach up on both sides from the water. Among the lily pads you will see ducks as well as a variety of other birds. There is a gazebo to rest in, and you can gaze across the water, taking in the peaceful sight. Onwards is a trail to see Diyawanna Oya from two sides: one trail makes its way right beside the lake whereas the other is a denser and cool walk that will take you to a floating deck. Coming back from these trails is another wooden walkway that will take you across the duck pond, leading to a three storey wooden hut that gives you a panoramic view of the park. Overall, the park is very beautiful and quiet, a perfect haven of nature and rest in the heart of the busy city.
Diyatha Uyana
Built on the shores of Diyawanna Oya, Diyatha Uyana is a great park to travel to if you're staying in Colombo at The Steuart by Citrus. The park has an aquarium in the middle of it, and features plant sales and other sales on various days of the week. It's great for parents and kids, and you can even take a boat ride of the lake nearby. There are a number of great places for lunch nearby, such as the Water's Edge bakery which has stellar short eats and sweets. The spot has become a beloved park ever since it was built. There are walking paths which make for refreshing evening strolls, and are great trails to jog on. A food court set inside the park features eats ranging from fast food to healthy Sri Lankan food. There are also fruit juices and other beverages. Come here during one of the sales to pick up some great Sri Lankan goods, from baskets to fresh fruits to clothes and accessories.
Jagro Strawberries
Close to Diyatha Uyana is the famous Jagro, the best place in Colombo to get delectable, fresh strawberries from. The café serves strawberries in a variety of ways. If you are a purist you can choose to get a simple bowl of strawberries, and top it with sugar or nougat. You can also opt for a side of ice-cream, and the options get more elaborate from then on. They offer strawberry tarts, strawberries on waffles with whipped cream and chocolate sauce, and strawberries on cheesecake. The atmosphere is cosy, and the smell of fresh waffles being cooked wafts throughout the café. This is a must place visit is you're a fan of strawberries, and you can even get your hands on some jam for later!
Rocco's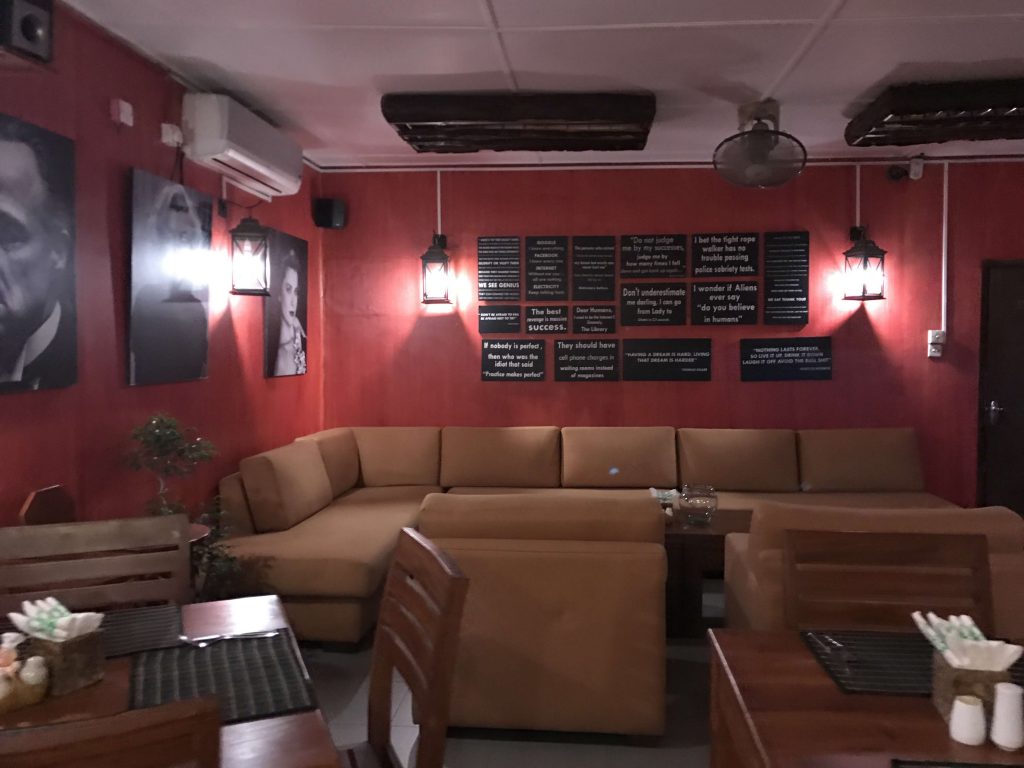 Rocco's is a famous Italian restaurant that is beloved by those who live in Rajagiriya. Famous for their pizza, the restaurant does a variety of dishes ranging from appetisers, sides, salads, pastas, risottos and of course desserts. The unique décor of the place is one of the draws besides the delicious food, as the place is decked out to look like an authentic Italian restaurant, with an underground vibe. Posters of classic movies line the walls, and the low lit atmosphere makes for a cosy seating experience. The wood fire pizzas are the main draw, however, and they have amazing options of both meat and vegetarian. Drop by for dinner with a large group for a fun time, or with a small group or even by yourself to truly enjoy the ambience of the place.