Places to go trekking in Sri Lanka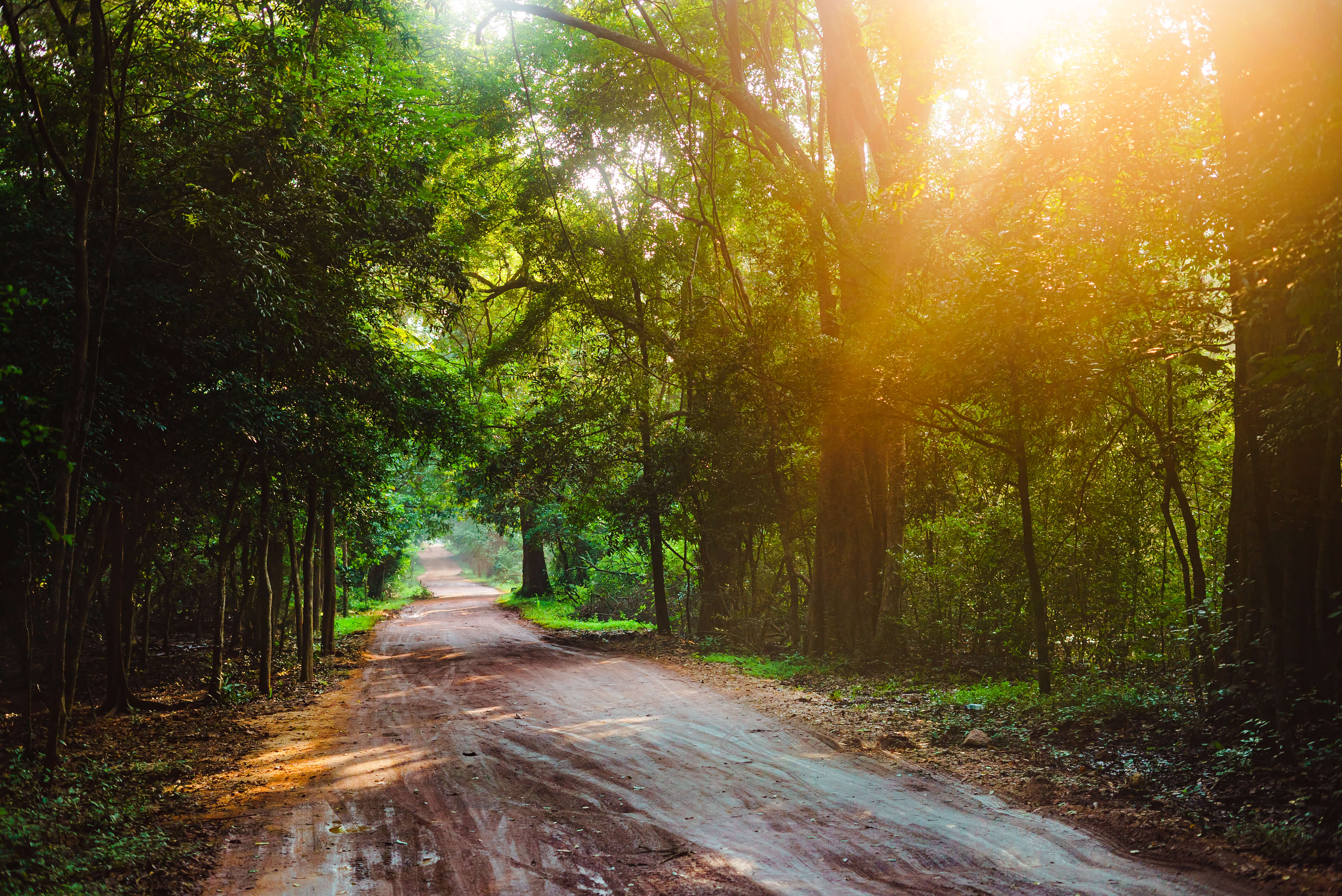 Sinharaja forest reserve
A UNESCO World Heritage Site, Sinharaja is probably the most famous forest in the country. It's located in the Southern, Sabaragamuwa province in the wet zone of the country, and is actually hemmed in by rivers on three sides. Located in south-west Sri Lanka, Sinharaja is the country's last viable area of primary tropical rainforest. Much of the life there is considered endemic, including trees and birds as well as mammals and butterflies, insects and reptiles. There are two main trails to trek through Sinharaja and both of them are best tackled in the months from December to April. Both trails are little more than 2 kilometres, and are hearty, beautiful hikes that nature lovers are sure to enjoy exploring. If you're staying at Citrus Waskaduwa you can arrange a trekking tour right from your hotel and enjoy traipsing around the forests of the country.
Hiyare Reservoir Sanctuary
Still relatively unknown among locals and foreigners alike, the Hiyare Reservoir Rainforest and Biodiversity Research Centre is the perfect nature jaunt for those staying at Citrus Hikkaduwa. A relatively close drive away, this forest is unique in many aspects. Firstly, it has a ton of reptiles, mammals, fish and birds that are endemic to Sri Lanka. Secondly, there are no roads, so you can only get here by walking or taking a paddle boat around the area. Thirdly, they have an Animal Rescue that is run by the Biodiversity Conservation Effort here, meaning that you can see some of these beautiful animals up close. They are mostly injured animals who are treated for their wounds and subsequently released back into the wild, except for the ones who are too badly injured to survive on their own. The hike is a pleasant one, and it's especially a great place for children!
Dunumadalawa Forest Reserve
Also known as Wakarawatte, the Dunumadalawa Forest Reserve is deep in the heart of Kandy, right along the border of the impossibly beautiful Hantane range. This reserve has the distinction of being an abandoned tea, coffee and cocoa estate that has overrun into a splendid forest. There are many different kinds of animals inhabiting the place, including deer, civet cats, wild boar and the elusive fishing cat and leopard. The reserve is a small one, but an important one for local wildlife. It's a refreshing hike, is easy to get to, and is a delight to check out.
Kanneliya Rain Forest Sri Lanka
You can spend an entire day at Kanneliya, which is a UNESCO biosphere and the second largest rainforest in the country. As most of the hikes on this list, you will be able to see a large number of endemic flora and fauna to the island, but Kanneliya has plants and animals that are endemic to the specific area as well. These include some endangered species. It's a thick, wild forest that makes for a very interesting trek. In the forest is a waterfall called Anagimale Falls. It's close to the main entrance and is quite easy to get to. There's also Narangas Ella and a giant creeper that is massive and intriguing. Walk even deeper into the forest and you will come across a viewing platform encircling a giant Nevada tree that reaches high up into the sky. There's even good accommodation nearby, as the Forest Department building nearby offers a form and delicious food.
Yagirala Forest Reserve
If you're in the Kalutara district, then the Yagirala Rainforest Reserve is a beautiful place to visit. There's a great story behind it as well, as the forest was a victim of exploitation in the past but has been tended to carefully by conservationists who are determined to allow nature to take the upper hand once again. The forest is an oasis of peace, and there is a bungalow situated in it which means visitors can book it and enjoy trekking through the forest for a whole day or more. Keep water and insect repellent with you, and you will be sure to have a delightful walk.
Suriyakanda Forest Reserve
Suriyakanda is in Ratnapura, and is a part of the Sinharaja forest. As all of the valued reserves on this list, Suriyakanda is known for hosting a vast number of endemic flora and fauna, including birds such as the Ceylon Wood Pigeon. The forest also is home to members of the Sri Lankan leopard family, as well as types of deer. It's a very easy forest to get to, and trekkers can spend hours journeying through the area, drinking in the sights and sounds.