Citrus Waskaduwa Restaurants that You Should Try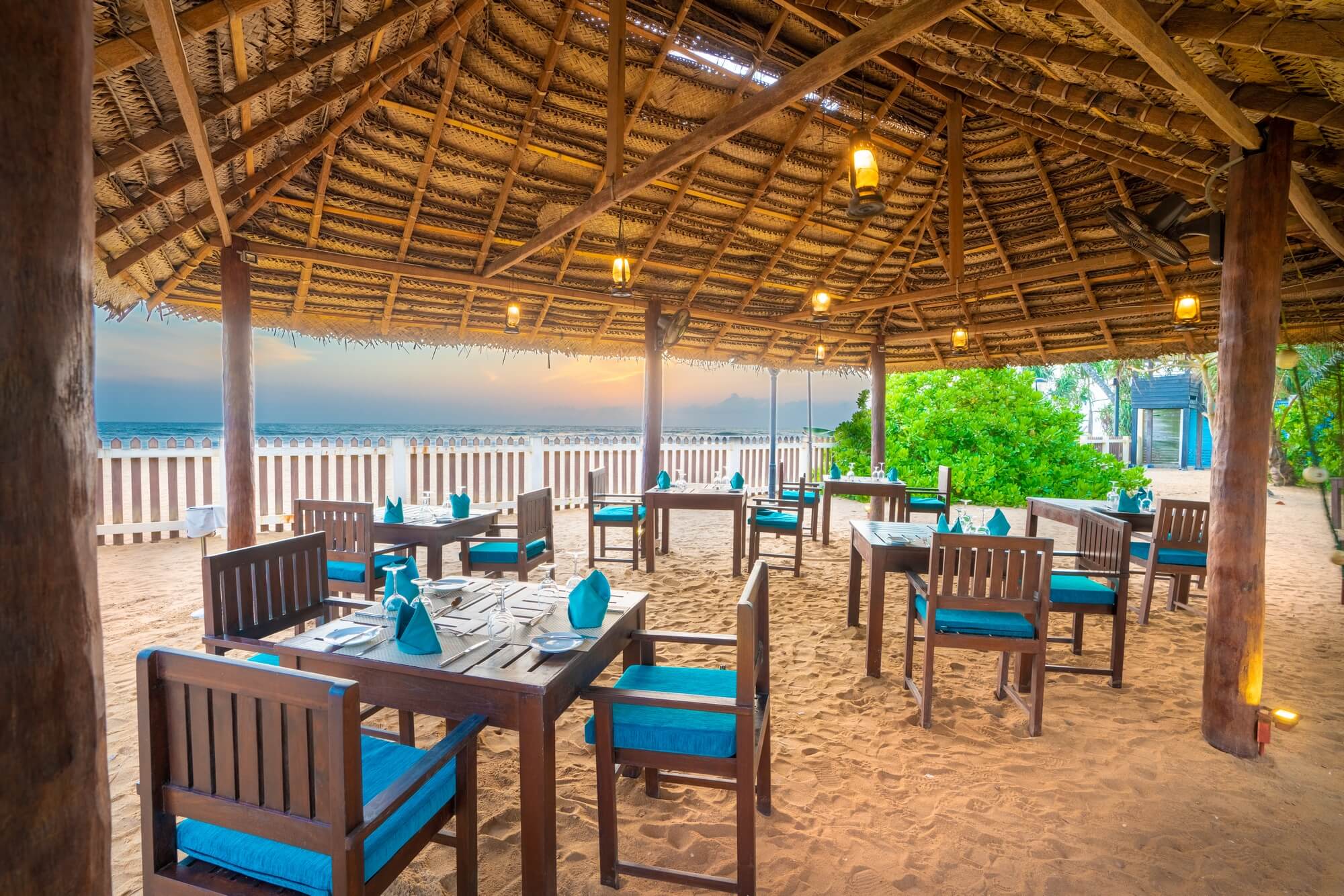 Citrus Waskaduwa sits on the southern coast and is a vibrant, modern hotel that embodies the spirit of sun, surf, and sand. One of the biggest draws of the hotel is its variety of locations where you can kick back and eat a scrumptious meal, whether a teatime break with delectable bites, a stellar cocktail at dusk, or a full-blown seafood meal for dinner. If you're in the area and looking for a place to dine, then Citrus Waskaduwa has some of the best restaurants in Kalutara you could hope for.
Lemon Sun Restaurant
The names of the restaurants immediately stand out – and Lemon Sun is no exception. With all of them evoking the essence of citrus and aspects of a tropical beach, the names really whet your appetite! Lemon Sun especially calls to mind not just the heat and sunshine of the sea, but the tangy taste of lemon that goes so well with seafood. The chefs at Lemon Sun are world class, and work from a large variety of dishes on offer that will have everyone satisfied, no matter what their tastes and cravings may be. The menus include both local as well as international cuisine. So enjoy the taste of authentic Sri Lankan dishes, or have a taste of home or your favourite Western/Asian foods from other countries!
Pips n' Sips Coffee shop
With a name that reflects the lightweight eats served here, this coffee shop is a sweet little cafe on the edge of a garden, that looks out onto the beach view that is so famous in the area. With your feet on the grass and the sound of the waves in your ears, you can have snacks ranging from Sri Lankan savoury dishes to pies and pastries, as well as sweets and toothsome cakes etc. You can also opt for a hot tea or an iced coffee, or maybe a fresh fruit juice. This is the perfect spot to relax and have a fun conversation if you're feeling peckish during the day. For coffee and a chat, slip down to Pips n' Sips with friends, and enjoy a trip down to the sand while you're at it!
Sky Lime Beach Lounge
A great venue for events, Sky Lime opens out onto a lawn that leads down to the beach. The location alone is a great place for a group function, whether private functions such as weddings or family get-to-gethers, or corporate events. There are a number of services that are included in booking the location, and it serves its purpose well. Perfect for a large lunch party that spills out onto the garden overlooking the waves, the space is convenient to get to and can be converted into a more intimate dinner affair.
Pomelo Hi Bar
Pomelo Hi, again with a name that evokes both citrus as well as the vibrant atmosphere of conversation and human connection, is designed to incite the senses. Washed in electric blues, this bar is trendy and serves up delicious cocktails to match. Pomelo Hi stocks a range of drinks, and guests can order wines, classic cocktails as well as innovative and fresh signature cocktails concocted by the barmen. There are also mocktails and regular drinks on offer, for those who prefer that. The bar is a great place to dive into at night, for a fun atmosphere with delicious drinks. All in all, this is a great place to spend an electrifying evening after a day of adventure.
Aqua Peel Pool Bar
The pool bar – aptly named Aqua Peel – is a refreshing space to enjoy fruit juices and soft drinks after an afternoon in the sun, or an evening lounging by the pool. Enjoy some delicious snacks and bask in the sun while you enjoy this corner of peace in the resort. The warm afternoon often calls for a dip in the cool blue waters of the pool, after which you might feel hungry. Or stop by this bar after a raucous time in the waves and use this as an opportunity to cool down. The pool bar is a great vantage point from which to enjoy the beach and ocean waves from a comfortable distance!