Looking for a quick beach holiday in Sri Lanka? Here's everything you need to know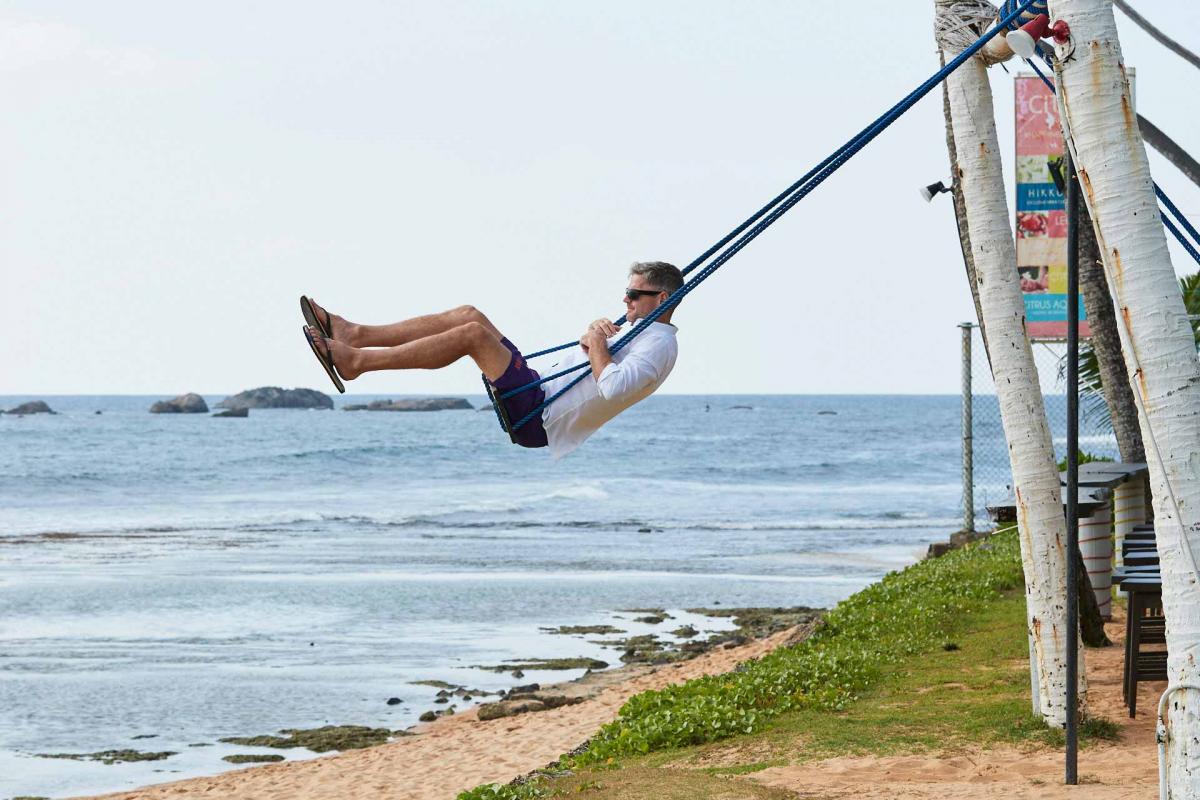 Being an island, the choices of breathtaking beaches are plentiful in Sri Lanka. However, not all beaches are safe to swim in, and can get quite rough during certain seasons. There's also the fact that some beaches are best avoided if you're travelling with young children, as the seas around those areas can be rough and steep. In short, to identify the best beach to visit while at the island, it's first important that you to consider who you're travelling with, as well as what activities you plan on enjoying on your beach holiday in Sri Lanka.
What are the best beach destinations?
Mirissa – probably one of the most famous beaches of the island with the tourists. Not only are the beaches gorgeous, if you visit the island around new years, this is also one of the most happening and hopping beaches of the island! Mirissa is ideal for both swimming and surfing, making it a beach holiday worth remembering.
Hikkaduwa – one of the best beaches of the west coast of Sri Lanka. Its sunsets are deemed to be the prettiest you'd see at the island! Once again, it's a very popular spot with the tourists; ideals for individuals looking to make a few new friends. You'll also find both authentic and fusion foods in the best restaurants Hikkaduwa has to offer.
Unawatuna – Unawatuna is a quaint beach town that loves its visitors. The swaying palm trees set the mood in the town; you'll find it's an ideal place to kick back and relax. Unawatuna beaches are quite safe to swim in, making it an ideal place for a young family to visit.
Trincomalee – if you want to have a look at rural yet developing Sri Lanka, while at the same time enjoy some of its prettiest beaches, then Trinco is the place for you! It's a quite beach in general; perfect for sunbathing. However, the waves here are much too calm for surfing or any other watersport.
Arugam bay – if your only plan is to surf your holiday away, then planning your visit to Arugam bay is probably your best bet for successfully doing so! Quite popular for this water sport, you'll find it pretty crowded during surf season; but that's always a great way to make new holiday friends…!
Bentota – if you're thinking of enjoying watersports other than surfing, and want to spend your holiday at a chic beach hotel, then Bentota is the place to visit. Located in the west coast, the beach is loved by families and individuals the same.
Uppuveli – if you're looking to spend your holiday in an enchanting and mostly empty each, then the Uppuveli beach on the east coast is your ideal destination. While development is happening slowly in this area after the 30-year war, the beaches still remain largely untouched and unblemished.
Koggala – placed between two famous neighboring beaches, Koggala beach is still one of those less discovered places by tourists. Though not empty, the beaches are idea for a relaxed holiday…or a few days of quiet in between an otherwise happening holiday.
Tangalle – because of it's off beat path and handful of resorts, Tangalle is known to be a great honeymoon destination. You get to enjoy the romance of the beach, while still maintaining your privacy. The wide sandy beaches make the area perfect for picnics in the beach as well as long, romantic strolls at sunset…!
Details on hotels and other accommodations
When it comes to accommodations, Sri Lanka will never leave you disappointed. From luxury resorts to affordable hotel room, to homestays and hostels; Sri Lanka has a place for all types of travelers and all manner of budgets. It's best booking your accommodation prior to arriving; especially if you're travelling with a group. This is especially true during tourist seasons, as the island fills up pretty fast. While it's true that you will definitely be able to find some accommodation (thanks to the many boutique hotels in the island), you might not be able to get what you envisioned for your visit to the island; unless you pre-book your accommodations.
Essentials you'll have to pack for a beach holiday in Sri Lanka
Sunscreen – the Sri Lankan sun can be quite harsh to the skin if exposed for prolonged hours, and is best protected against. Select a brand that is right for your skin type, is water resistant and sweat proof, has the correct PH level…and is safe for the marine life.
Hats and shades – select a wide brimmed sun hat to use when not sunbathing. Sunshades also make walking around much easier; especially during noon. If you forget to bring them along with you, you can easily find them at touristy parts of the island…but most probably for a steep price.
Mosquito repellents – mosquitoes are no strangers to this island, and can be quite a nuisance if you want to sleep with the sea breeze lapping on you. Don't bother using repellents for your bags and other possessions; the mosquitoes are more interested in you!
Sandals and flip-flops – flip-flops are great for the beach. Easy to clean and generally waterproof, they also protect your feet from hot sand and sharp rocks. However, bring along a sandal for exploring the village/town you're staying at, as these are more comfortable for this purpose. If you plan on visiting the inner parts of the island before departure, make sure to bring along hiking shoes and long socks as well.
Bathing suits, cover-ups and towels – since it's a beach vacation, bathing suits are obvious. Aim to bring at least 2 to 3 sets of bathing suits; incase they don't dry fast or you want to take multiple dips in the water throughout the day. Cover-ups are also a great way to not only protect yourself from the sun, but to also create a buffer against the afternoon breeze. Most hotels and guest houses provide guests with towel, but it may not be quick drying; making it important to bring your own.
Flow-y and loose clothing – dress for warm weather…unless you're travelling inland on the island, of course. Loose and flowing clothes are best for this weather, as these help you stay cool even during the hottest parts of the day.
Essential medicines – there are plenty of pharmacies around the island in case of an emergency. However, in the event that you happen to need something in the middle of the night, or you're too sick to go get it, it's best having a few emergency medicines on your body at all times.
Raincoat or umbrella – though the island's weather is fairly predictable, a sudden shower is nothing unusual here. Unless you want to be caught in the rain, or stay put in a dry spot for a while, we suggest carrying raincoats or umbrellas with you…just in case.
Other entertainment you can expect on a beach holiday
Apart from swimming, surfing and sunbathing, a Sri Lankan beach holiday also offers you a chance to try out watersports such as kite surfing, snorkeling, kayaking etc. If you happen to opt for a hotel or resort, you'll also have the option of practicing yoga and meditation with instructors, as well as spa sessions. Apart from that, you can also expect to be well fed throughout your stay in this little island paradise.