Tips for visiting the historic Kande Viharaya Temple – Bentota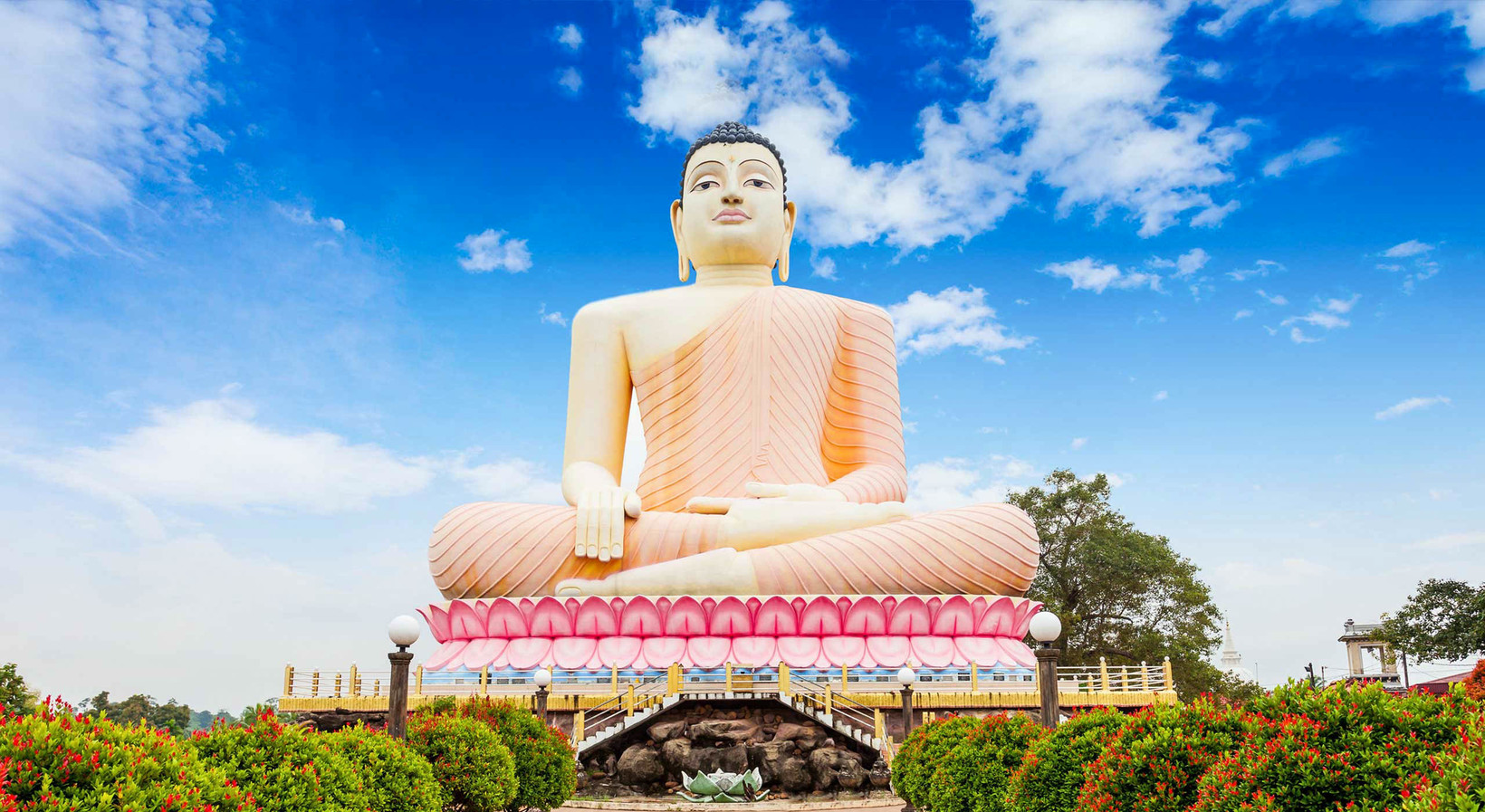 Sri Lanka is a land of multi religions, and if you're looking to experience tranquility and devotion at its best, then a visit to one of the numerous churches, temples or mosques scattered around the island is a must. If you've decided on visiting the Kande Viharaya temple located in Bentota, with it's world's tallest sitting Buddha statue, then here are a few things that you need to know.
How to get there from Colombo city?
If you're staying at the capital Colombo city, then the distance you'll need to travel to visit the temple would be 99km, which would take you roughly 1 hour and 30 minutes by road. If you'd rather travel by train, then all you have to do is catch a train from Fort railway station, to the Bentota Railway station. From there, it's a 10-minute drive to the Kande Viharaya temple. You could easily hire a road-side tuk for the journey, or pre-book a vehicle to meet you at the station.
Where to stay to get to the temple with ease?
If you want to continue staying at Colombo for a few more days in order to enjoy the city life for a bit longer, staying at Colombo and making a day trip to the Kande Viharaya temple is definitely possible. However, if you want to avoid wasting the time spent traveling, we suggest staying at one of the nearby beach towns. You can easily find comfortable Hotels in Hikkaduwa, Bentota as well as Kalutara to suit your expectation, or even opt for other accommodations such as hostels; all depending on your budget. Remember that apart from reducing the time and energy it takes to travel to the temple, you're also saving up on your precious holiday time¾time you could use to explore and enjoy the island further.
What to wear for your trip to the temple?
As we've mentioned before, Sri Lanka is a multi religious country, and all visitors to the island are welcomed with open arms to any of the places of worship found at the island. However, most temples expect visitors to dress and behave appropriately. In general, avoid "loud" clothing, as the space is meant to be serene and calming. Choose clothes that cover your shoulders and knees, or you'll be asked to use a shawl or sarong over your clothing. As most temples require that you enter it bare feet, choose foot wear that is easy to remove.
What to expect to see at the temple?
An impressive temple with a mixture of architectural designs, the first sight that will greet you as you approach the temple is the sight of the 160ft tall Buddha statue. Once you've got your fill of this awe inspiring sight, head inside the temple to explore it further. You'll be able to see the stupa, the relic chamber, the image chamber, as well as the Bodhi tree which is believed to be over 300 years old. The image chamber is filled with paintings and carvings depicting important Buddhist historical incidents, mostly relevant to the island.
Other tourist attraction close to the temple
In order to make your visit to Bentota more productive, consider squeezing in a few more activities into your schedule for the day. Here are some options we'd suggest;
Bentota beach – pristine golden sands and calm waves makes this beach the ideal spot to visit after a long day of travel and site seeing. Soak up the sun and the sea while enjoying a local drink and a nibble of food to cap off your already tranquil day…
Bentota Turtle hatchery – protecting our sea creatures is an initiative that's fast becoming popular among Sri Lankans; and a visit to the turtle hatchery will show you exactly how hard some locals work in order to protect these sea creatures.
Diyakawa water sports center – if the slow pace of the day and the serenity of it makes you want a little "pick me up", and you'd like to add a touch of mild adventure to your day, heading over to this water sports center will certainly be ideal for you. With trained staff and activities for all age groups, this will also make a fun addition to any family trip.
Madu ganga river safari – if you love the water, but are not so keen on the sports part, opt instead for a calm and tranquil river safari on the river Madu. This famous river of Kalutara along with it's rich banks is the home for many native birds, making it a great program for birdwatchers and nature lovers alike.
Galle Dutch fort – Sri Lanka is situated in a very unique position, making it an attraction to those following the silk route in the ancient times. This also meant the island was always attracting invaders, who left behind signs of their arrival, even decades after their departure. One such sign is the Galle Dutch fort, built in 1588. Visitors to this ancient building not only get to enjoy its spectacular architecture, but also the view from it. You'll also be able to enjoy the unique atmosphere within the