How to explore the best of Kalutara in your upcoming visit?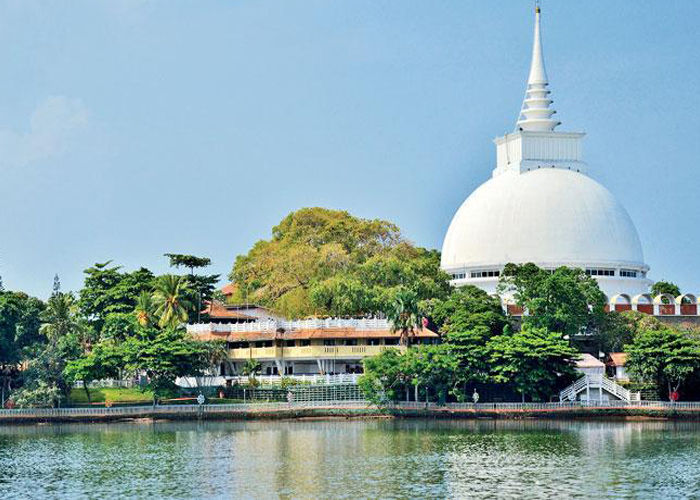 Like a visit to south Asia is incomplete without a visit to scenic and serene Sri Lanka, a visit to our beautiful island paradise is incomplete without visiting Kalutara, a happening and commercial town situated 43km from the island's capital. If you're traveling straight to Kalutara from the airport, we suggest either taking a train or hiring a private vehicle, as the journey will take you roughly 1 hour and 20 minutes; depending on traffic.
Like most parts of the island, Kalutara has it's own few landmarks and tourist attractions that make the area standout with the tourists. You could either stay at accommodations in Kalutara town itself, or opt for the more famous beach side Waskaduwa hotels near Kalutara. Regardless to where you stay, here are a few places you shouldn't miss when visiting Kalutara.
Kalutara Bodhiya
The Kalutara Bodhiya is one of the most famous temples of the island, drawing thousands of islanders to it every year. The large temple is located in the southern part of the town, and is known by any local driver. It is a serene place ideal for centering and bringing balance to one's mind; and a good start for any journey. Worshippers and those who visit the temple are advised to wear clothing that cover their knees and shoulders, and behave in a quiet and calm manner.
Fa Hien Cave (complex)
If you're one of adventure, and love visiting old caves, then the history of this cave alone will make this trip worth your while. Fondly known as "pahiyangala" by the locals, this cave gets its name due to an ancient Chinese monk who's said to have used the cave as his rest stop, centuries ago. This cave is also archeologically rich, and is the largest cave in the island. Additionally, it's also one of the largest found natural rock formation found in Asia. A trip to this cave is known to be quite adventurous, so wearing sensible shoes and leaving behind young children is advisable.
Holy cross church
Sri Lanka is an island that houses people of many religions; Christianity a prominent religion among them. The Holy cross church situated in the Galle road is a serene and beautiful building, and attracts many visitors to it¾irrespective of their religion. This popular church is not only beguiling from within; it also has spectacular views as it stands on an elevated area facing the ocean¾making it very popular for weddings nowadays. Merely a kilometer from town, you can easily access this church by road.
Ranjith's carving and Batik Museum
Sri Lanka is known for its beautiful carvings and batik creations; from traditional wooden facemasks to the contemporary wearable batiks. A visit to Sri Lanka can be made more memorable by purchasing items made by local artists, giving yourself a tangible token to remind yourself of your time in our paradise island. However, if you're travelling light and are unable to purchase these items at the moment, do the next best thing, by visiting a craft museum to have a closer look at these items. Ranjith's carving and batik museum is one such famous museum in the Kalutara district, where you'd be able to witness some of the finest creations of the island.
Asokaramaya Buddhist temple
Just like the Kalutara Bodhiya, the Asokaramaya temple is another prominent temple situated in Kalutara; though less crowded by the tourists. This temple is situated in the northern part of the town, and boasts of colorful statues and paintings that will surely mesmerize you. Though it has been expanded considerably since it's original construction, the temple is still considered to be smaller by local standards, and makes the perfect spot for a quick visit.
Thudugala Ella waterfall
You cannot visit Sri Lanka and avoid the waterfalls; you'll be missing out on so much! Start your waterfall adventure right here at Kalutara by visiting the areas famed Thudugala Ella. The waterfall is not one of the largest or widest found on the island, but is certainly charming. For the best experience, try to visit the falls in the early hours of the day, when it's less populated. Don't forget to try to get to the top of the waterfall, where you'll find a shallow pool perfect for a dip…!
Bodhinagala Forest hermitage
If you're looking for a truly serene experience, and you feel visiting the popular temples may not be the right thing for you, we suggest you visit the Bodhinagala Forest hermitage. Located in Ingiriya, just 37km from Kalutara town, you can easily get there via hired vehicles. A serene surrounding as well as fresh air is promised to you here, provided you remember this is a sacred area, and behave respectfully…