Why Should I visit Colombo?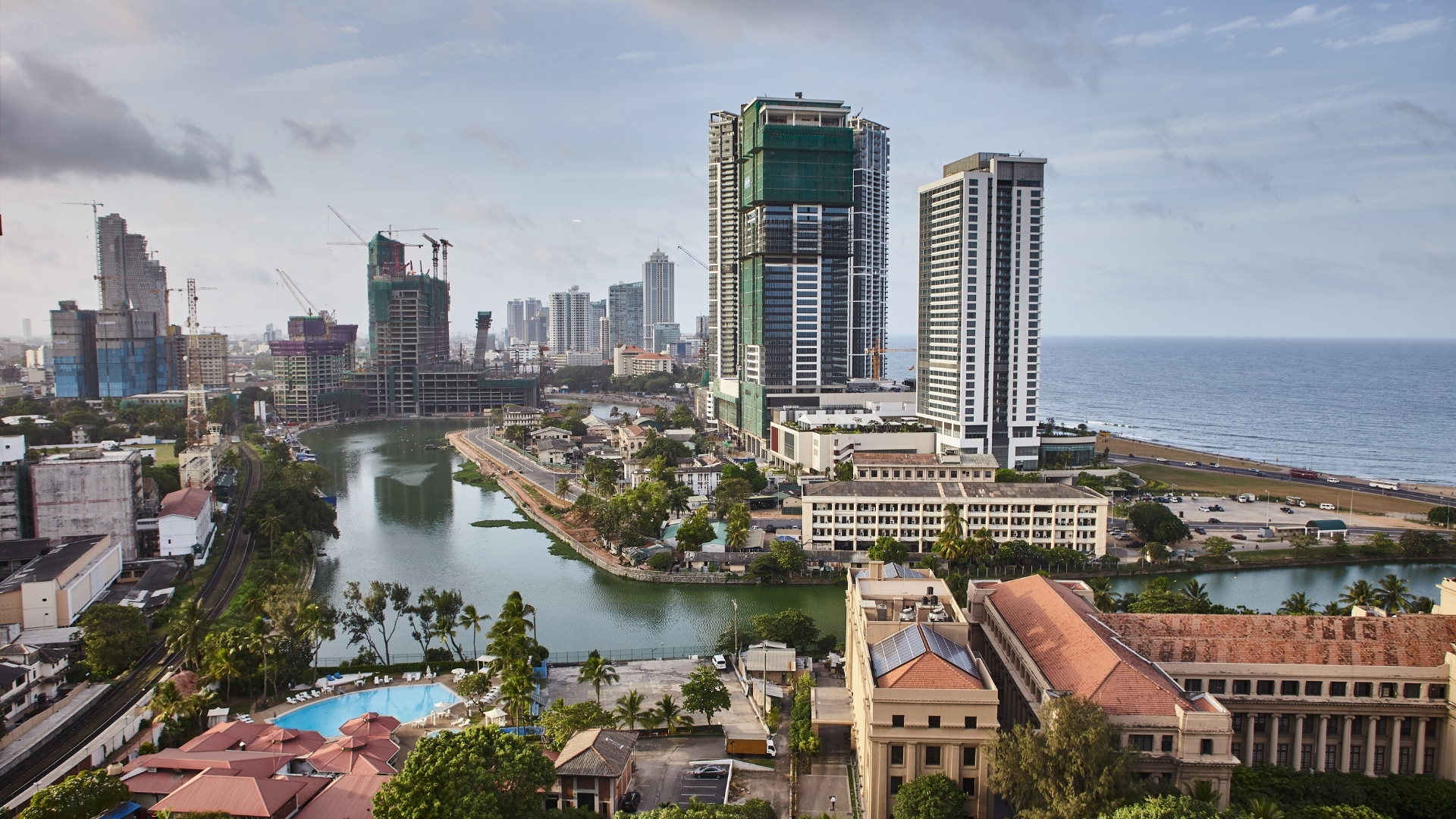 Colombo often got the short end of the stick as a tourist destination in Sri Lanka. It used to be a crowded, congested city of industry and business but as of recently, with new revitalization efforts, a world-class shopping experience, and a renewed focus on history, culture and art within the city, Colombo is an absolute must on your Sri Lankan itinerary.
It's a city teeming with life and activity so book a city hotel in Colombo to cut down on travel time from the various places you're going to visit and take a tour through Colombo's finest.
Shopping
We'll start with the most obvious reason you should visit Colombo: it's a world-class shopping destination with shockingly affordable prices.
Each year, there's quite a healthy influx of visitors, tourists and travellers, from the Middle-East and beyond, that make the trip to Colombo's many shopping options to stock up on the best international brands, at a price that fits them.
Start with Crescat Boulevard, the iconic shopping mall near the Galle Face green. It's got an eclectic collection of luxury Sri Lankan clothing and accessories brands, along with some fabulous boutiques for gifts and souvenirs.
Odel, the next shopping destination, has been a mainstay on Colombo's high-end shopping mall lists since the early 2000s and with good reason. There's a classy collection of upscale clothing boutiques and stores nestled in this mall, along with many smaller stores with premium quality gifts and accessories that you won't find in many other places.
Finally, the newest addition to Colombo's shopping landscape is the huge mall at One Galle Face, attached to its own luxury apartment complex and living community. Here you'll find a large variety of international fashion houses rubbing shoulders with Sri Lankan brands of similar make and price. Expect to spend a few hours in this dizzying complex and leave armed with new wardrobes, home goods, gifts, accessories and even get some quality pampering at a few of the spas inside. The perfect shopping experience to sate your palate.
Food
Nowhere else in Sri Lanka will you find as cosmopolitan and eclectic a mix of premier cuisine as in Colombo. Gastronomic delights abound in Colombo for there's no shortage of delectable restaurants, serving you both the finest of Sri Lankan food and the best of world-class international cuisine.
Ministry of Crab is an obvious choice for any lover of high-quality seafood fused with Sri Lankan flavors. Crab comes in all sizes there, even a massive 2 kilogram one if you're up for it, and their commitment to only using the freshest of the daily catch and best of ingredients will impress you.
Likewise, Nihonbashi is a beautiful culinary dream. Named the 38th best restaurant in Asia by San Pellegrino, and run by the same chef behind Ministry of Crab, Nihonbashi gets everything right about the simple yet immensely elegant Japanese cuisine, from sushi and sashimi to more hearty offerings of hotpots and charcoal grilled savourings.
If Italian food is more your fare then Giovanni's is your best bet. Smack in the middle of Colombo 5, Giovanni's a delightfully quaint restaurant serving nothing but the most authentic, woodfired pizza and indulgent pasta dishes. It's your own slice of Italy right here in the heart of Colombo with an unbeatable atmosphere and the freshest of ingredients and food.
Culture
Increasingly, as of late, Colombo has been at the center of a dizzying spotlight on history and culture, with sites and things to do popping up around the city. There's a wide variety of interesting experiences, from old standards of history to new explosions of art.
A visit to the National Museum is essential. It's colonial architecture is one of the best preserved throughout the country and its historical collections date back to Sri Lanka's ancient royal families and heirlooms. A better introduction to Sri Lanka's history you cannot ask for.
There's more colonial architecture at the Old Dutch Hospital in Colombo 01. Formerly, as its name suggests, a hospital for Dutch Military built in the 17th century, it now houses a charming collection of cafes and small boutiques that form quite the popular hang-out spot for tourists and locals alike.
Similarly, the Arcade Independence Square is a new shopping complex housed in a collection of 19th Century British-built buildings, faithfully preserved and renovated. The area around the complex is a popular promenade for Colombo residents and visitors alike and attracts quite an eclectic crowd everyday.
Colombo is also home to a burgeoning modern art scene.
Situated right in the heart of Colombo's classy Cinnamon Gardens neighborhood, the Saskia Fernando Gallery is a cool and modern art gallery filled routinely with exhibitions from Sri Lanka's newest and most contemporary artists. There are new artists highlighted almost every month of the year and the gallery frequently holds international collaborations with similar institutions from Dubai, Singapore, London and Los Angeles. Drop by for a peek into Sri Lanka's every-maturing contemporary and multidisciplinary art scene and take your fill of an oft-overlooked experience.
Then, make your way over to Colombo 04 where the new Museum of Modern and Contemporary Art is located. Opened just this past year in 2019, the MMCA houses unique exhibitions of 20th and 21st Century Sri Lankan art and holds many curatorial discussions and education programmes that help reveal the social, cultural and sometimes political contexts that the art pieces were created in.
The MMCA is also family-friendly with many programs for kids on their calendar.
Designed to be freely accessible to the public, it's truly a modern Museum and art space that's sure to both entertain and illuminate, and perhaps even make you ask questions you never thought you'd ask on a holiday to Sri Lanka.
For a more intimate, yet no less rich, experience the Barefoot Gallery is an exquisite art space and gallery with an attached gift boutique, café and handcrafts shop that's sure to take your fancy. Here too are displays and exhibits by a diverse group of ever-changing artists and creators.
P.C: Canva.com