Colombo often got the short end of the stick as a tourist destination in Sri Lanka. It used to be a crowded, congested city of industry and business but as of recently, with new revitalization efforts, a world-class shopping experience, and a renewed focus on history, culture and art within the city, Colombo is an absolute must on your Sri Lankan itinerary.
It's a city teeming with life and activity so book a city hotel in Colombo to cut down on travel time from the various places you're going to visit and take a tour through Colombo's finest.
Shopping
We'll start with the most obvious reason you should visit Colombo: it's a world-class shopping destination with shockingly affordable prices.
Each year, there's quite a healthy influx of visitors, tourists and travellers, from the Middle-East and beyond, that make the trip to Colombo's many shopping options to stock up on the best international brands, at a price that fits them.
Start with Crescat Boulevard, the iconic shopping mall near the Galle Face green. It's got an eclectic collection of luxury Sri Lankan clothing and accessories brands, along with some fabulous boutiques for gifts and souvenirs.
Odel, the next shopping destination, has been a mainstay on Colombo's high-end shopping mall lists since the early 2000s and with good reason. There's a classy collection of upscale clothing boutiques and stores nestled in this mall, along with many smaller stores with premium quality gifts and accessories that you won't find in many other places.
Finally, the newest addition to Colombo's shopping landscape is the huge mall at One Galle Face, attached to its own luxury apartment complex and living community. Here you'll find a large variety of international fashion houses rubbing shoulders with Sri Lankan brands of similar make and price. Expect to spend a few hours in this dizzying complex and leave armed with new wardrobes, home goods, gifts, accessories and even get some quality pampering at a few of the spas inside. The perfect shopping experience to sate your palate.
Food
Nowhere else in Sri Lanka will you find as cosmopolitan and eclectic a mix of premier cuisine as in Colombo. Gastronomic delights abound in Colombo for there's no shortage of delectable restaurants, serving you both the finest of Sri Lankan food and the best of world-class international cuisine.
Ministry of Crab is an obvious choice for any lover of high-quality seafood fused with Sri Lankan flavors. Crab comes in all sizes there, even a massive 2 kilogram one if you're up for it, and their commitment to only using the freshest of the daily catch and best of ingredients will impress you.
Likewise, Nihonbashi is a beautiful culinary dream. Named the 38th best restaurant in Asia by San Pellegrino, and run by the same chef behind Ministry of Crab, Nihonbashi gets everything right about the simple yet immensely elegant Japanese cuisine, from sushi and sashimi to more hearty offerings of hotpots and charcoal grilled savourings.
If Italian food is more your fare then Giovanni's is your best bet. Smack in the middle of Colombo 5, Giovanni's a delightfully quaint restaurant serving nothing but the most authentic, woodfired pizza and indulgent pasta dishes. It's your own slice of Italy right here in the heart of Colombo with an unbeatable atmosphere and the freshest of ingredients and food.
Culture
Increasingly, as of late, Colombo has been at the center of a dizzying spotlight on history and culture, with sites and things to do popping up around the city. There's a wide variety of interesting experiences, from old standards of history to new explosions of art.
A visit to the National Museum is essential. It's colonial architecture is one of the best preserved throughout the country and its historical collections date back to Sri Lanka's ancient royal families and heirlooms. A better introduction to Sri Lanka's history you cannot ask for.
There's more colonial architecture at the Old Dutch Hospital in Colombo 01. Formerly, as its name suggests, a hospital for Dutch Military built in the 17th century, it now houses a charming collection of cafes and small boutiques that form quite the popular hang-out spot for tourists and locals alike.
Similarly, the Arcade Independence Square is a new shopping complex housed in a collection of 19th Century British-built buildings, faithfully preserved and renovated. The area around the complex is a popular promenade for Colombo residents and visitors alike and attracts quite an eclectic crowd everyday.
Colombo is also home to a burgeoning modern art scene.
Situated right in the heart of Colombo's classy Cinnamon Gardens neighborhood, the Saskia Fernando Gallery is a cool and modern art gallery filled routinely with exhibitions from Sri Lanka's newest and most contemporary artists. There are new artists highlighted almost every month of the year and the gallery frequently holds international collaborations with similar institutions from Dubai, Singapore, London and Los Angeles. Drop by for a peek into Sri Lanka's every-maturing contemporary and multidisciplinary art scene and take your fill of an oft-overlooked experience.
Then, make your way over to Colombo 04 where the new Museum of Modern and Contemporary Art is located. Opened just this past year in 2019, the MMCA houses unique exhibitions of 20th and 21st Century Sri Lankan art and holds many curatorial discussions and education programmes that help reveal the social, cultural and sometimes political contexts that the art pieces were created in.
The MMCA is also family-friendly with many programs for kids on their calendar.
Designed to be freely accessible to the public, it's truly a modern Museum and art space that's sure to both entertain and illuminate, and perhaps even make you ask questions you never thought you'd ask on a holiday to Sri Lanka.
For a more intimate, yet no less rich, experience the Barefoot Gallery is an exquisite art space and gallery with an attached gift boutique, café and handcrafts shop that's sure to take your fancy. Here too are displays and exhibits by a diverse group of ever-changing artists and creators.
P.C: Canva.com
If you're looking to have a fun and productive shopping experience in Colombo, and wondering which mall to choose for that, we understand your confusion. Not only are there many malls to choose from in this one city, but the traffic can make it a little tedious to simply go around exploring one mall after the other as well. Here's a list of malls available in Colombo city, and what you can expect in them, no matter where you stay in Colombo…
Majestic City
When it comes to Colombo's malls the Majestic City mall is one that many locals have fond memories of. In fact, those who grew up in the 90's will think of it as the spot that they were most eager to visit in weekends (or whenever they visited Colombo, for that matter!), as it not only had some of the best game shops, but also had a gaming area that was "innovative" for that period. Fast forward to 2020, it's not one of the best spots to shop at, but still has a certain charm. From toy shops to cosmetic stores, and branded clothing to affordable trinkets, Majestic City has it all. One thing that hasn't changed in all these years is the tempting smell of fried French fries you get at the parking lot; either from the food court, or from the Majestic city branch of KFC!
Arcade Independence Square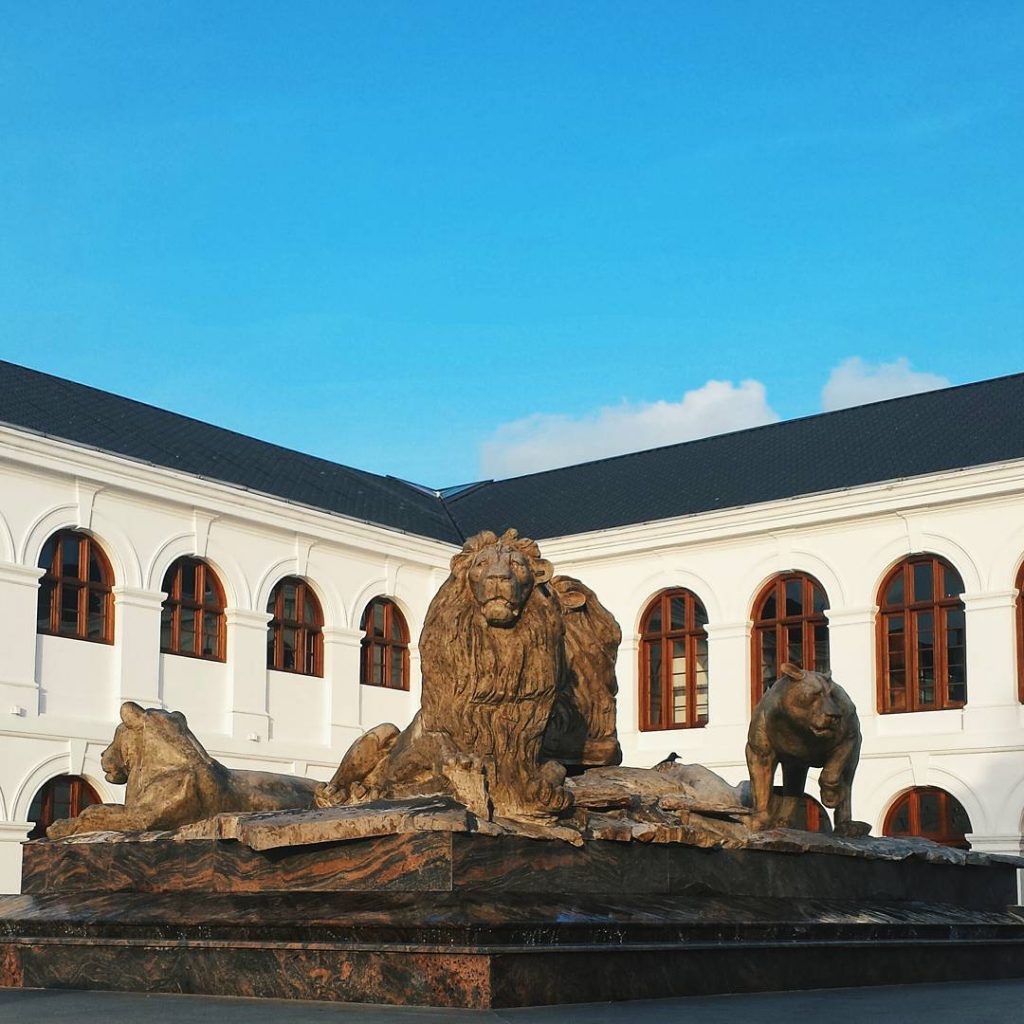 Comparatively new (though not as new as some of the malls coming ahead in the list), the Arcade Independence Square has much to offer when it comes to shopping. From branded lingerie to branded shoes, you have quite a lot to choose from if you ever feel like splurging. Speaking of splurging, if you feel like having a luxury cinema experience, then the Arcade Independent Square mall also has a luxury theater; though their movie choices are limited. Apart from that, this mall is also a great place to grab a luxurious bite of food, as it hosts some of the top restaurants of the city.
Colombo City Centre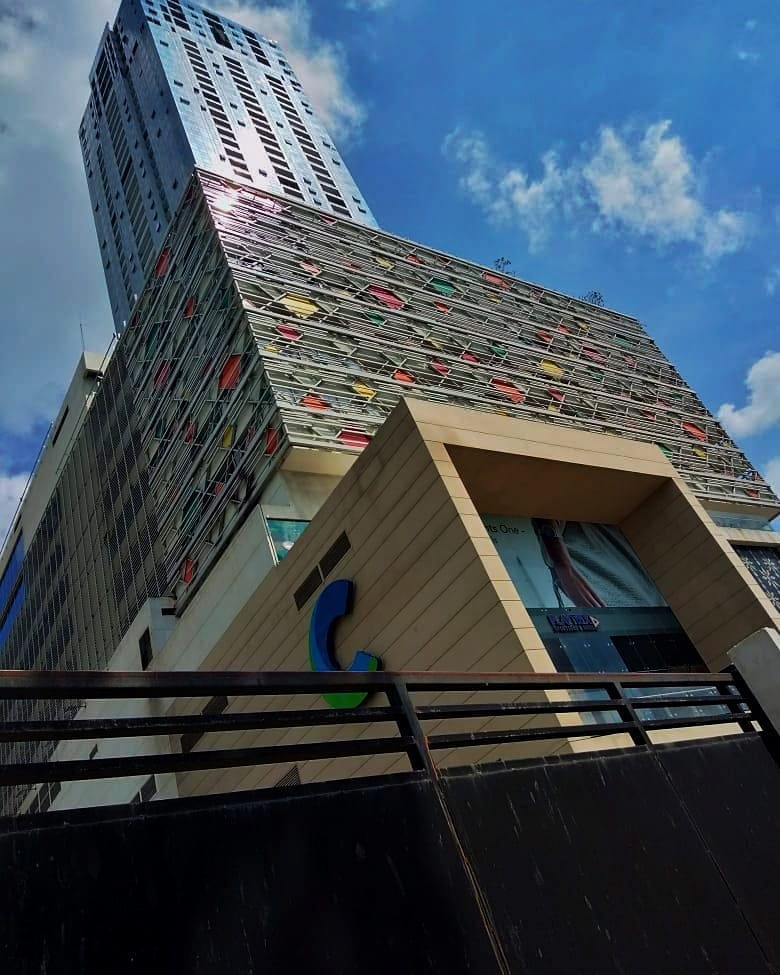 The Colombo City Center, or the CCC as the locals fondly call it, is another new mall. It is also a great example for the world to see how Sri Lankan architecture has changed in the last few years. The entire building comprises of 5 floors for the mall and theaters, a 164 roomed hotel, and 192 residential apartments. Though some of these floors are still under construction, the retail section is completed, and in full function. Whether you want to buy international brands or have a large variety of movie choice at the same place, Colombo city center is the mall for you.
Marino Mall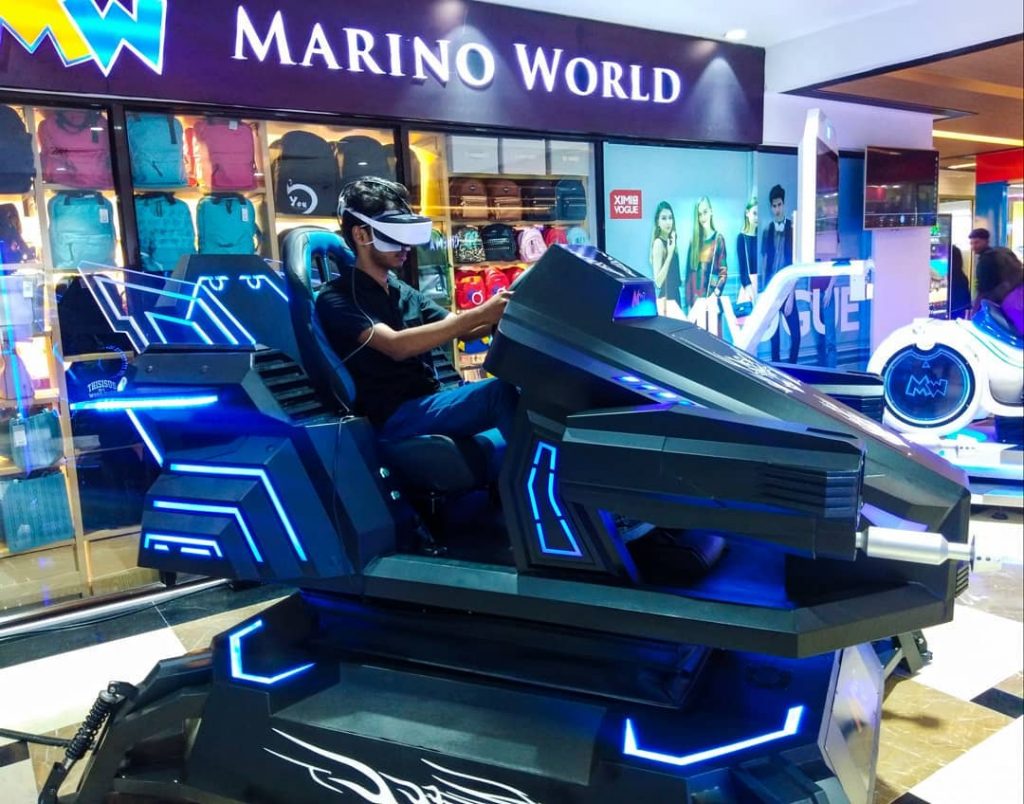 If you're thinking of settling down in Sri Lanka and looking for a few pieces of furniture for that period of time, then you'll have plenty to choose from if visit the Marino mall. Apart from furniture, you'll also be able to buy all the home appliances you need, and then some! Marino Mall also offers clothes, and a pretty decent food court, with cuisines like Vietnamese, Indian, European as well as Middle Eastern. If you have your child accompanying you, and don't want them disturbing you while you shop, the mall has a separate gaming area with VRs and 9D options. They've also got a few older generation games that even today's kids will enjoy; so you can easily convince them to stay put while you shop!
Laksala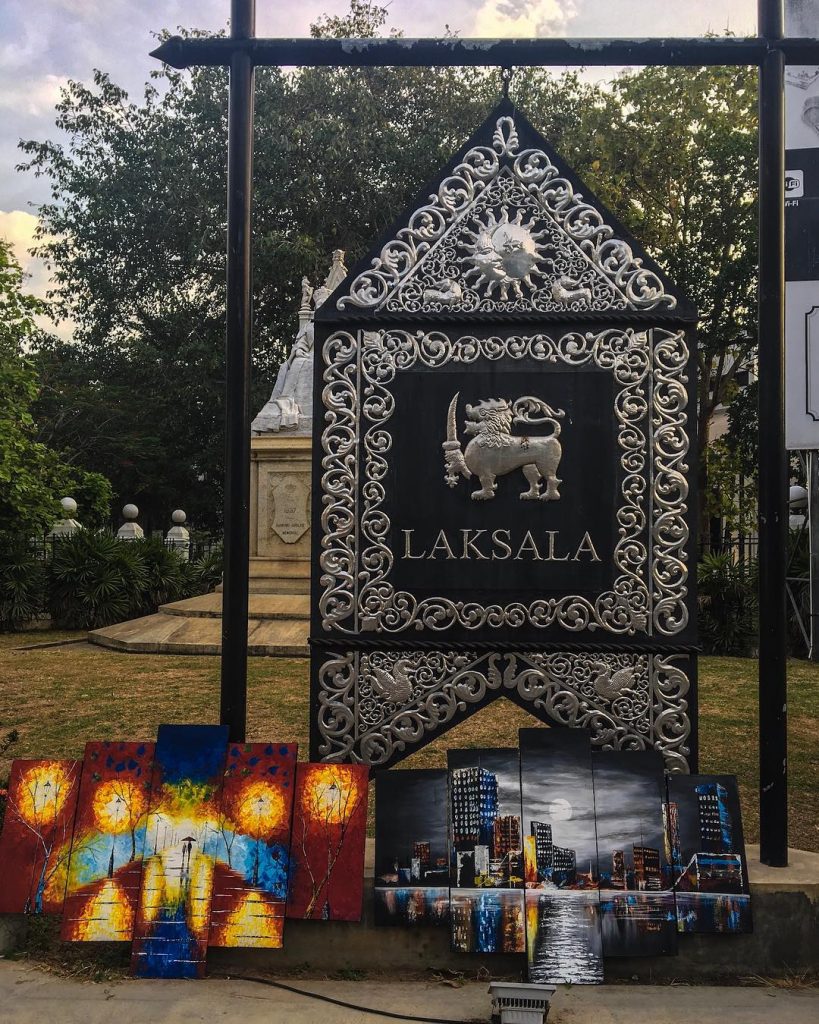 Though not a mall, we believe Laksala needs to have an honorary mention in this list. As the only state owned arts and crafts souvenir boutique in Sri Lanka, Laksala has a reputation of being on the high end of the market. Aimed basically to cater for the tourists, at Laksala, you can find anything from intricate hand woven shawls to vibrantly colorful little wooden Elephants (signifying those Elephants that participate in the Kandy Esala Perehara). This is the ideal spot for you to shop for those true tourist-y souvenirs; especially if someone back home (or a friend you're visiting) is expecting a gift as such. And the best part is that there are several branches of it in most of the important tourist destinations, so you wouldn't have to go looking for one of their branches.
One Galle Face Mall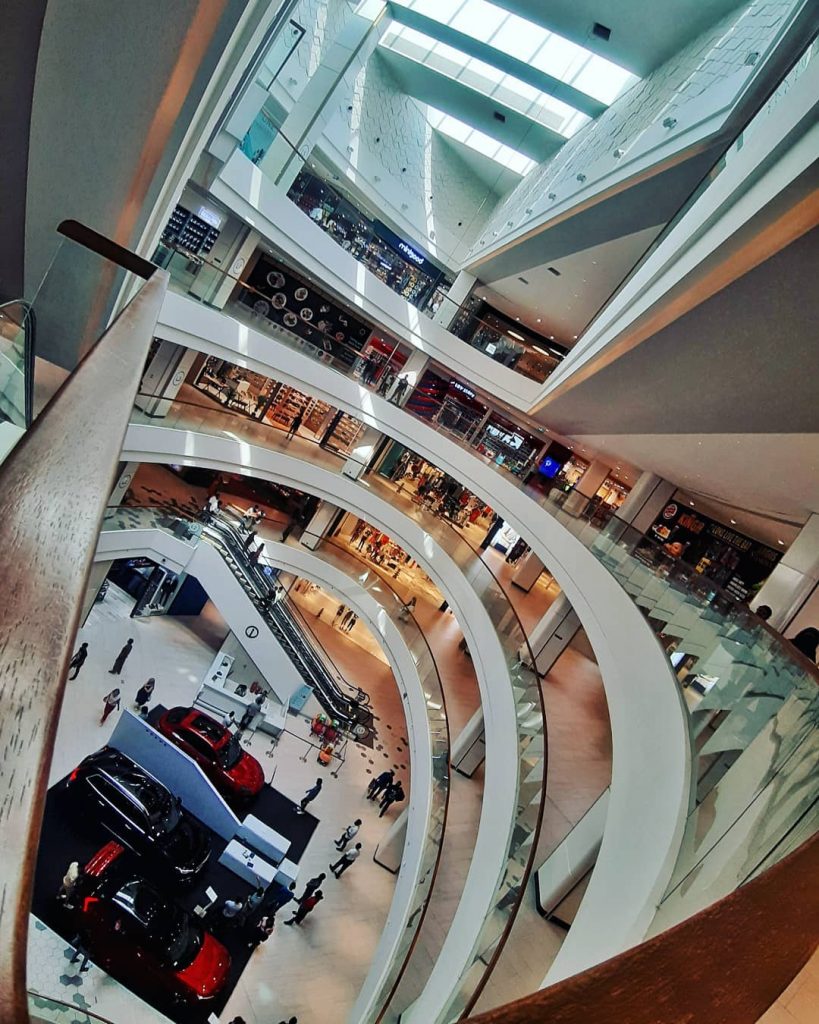 Joining in very newly to Colombo's mall collection is the oh-so-popular (for the moment) One Galle Face Mall. This mall is right opposite the famed Galle Face Green, and those who visit it for it's scenic sunsets will most definitely want to visit the One Galle Face Mall¾at least to escape the heat! From an entire floor dedicated for branded clothing, to luxury pens and fine jewelry, the mall has something special for everyone's taste. Adding to it's specialness, One Galle Face mall is also famous for hosting a variety of luxurious and affordable restaurants' outlets; as well as having its own cinema and game arcade. If you're looking to drop your kids off with something to occupy them while you relax a bit, this is the mall for you!
Colombo is Sri Lanka's commercial hub; a hustling and bustling city that thrives at all hours of the day. Though there's much to do and see in Colombo, if you have just an afternoon to spend in the city, or a few hours to spare on your way to another part of the island, here are a few things you can do to make those spare hours perfect…!
Galle Face Green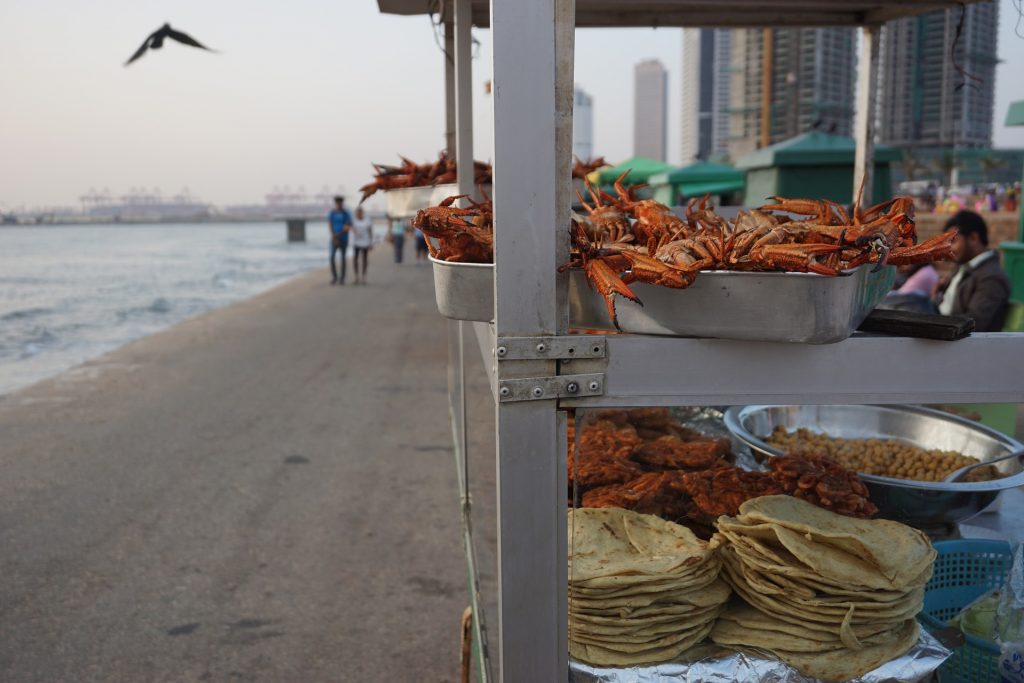 If you're in Colombo for a mere few hours, and don't want to spend it shopping or sight seeing, but relaxing and breathing in the Colombo air, then there's no better place to be than at Galle face green! Without a doubt, it's still a pretty popular place with the locals, so it can get a little crowded on holidays; especially around sunset. But if you avoid those times, and take with you a blanket to spread on the sand, you've got yourself a lovely afternoon plan. Be sure to snack on the famed "isso wade" the area is popular for. If you prefer a sturdier lunch/dinner than what the street vendors and hawkers can provide, you'll be happy to know that there are plenty of malls with food courts in the surrounding area for you to try out.
Independence Square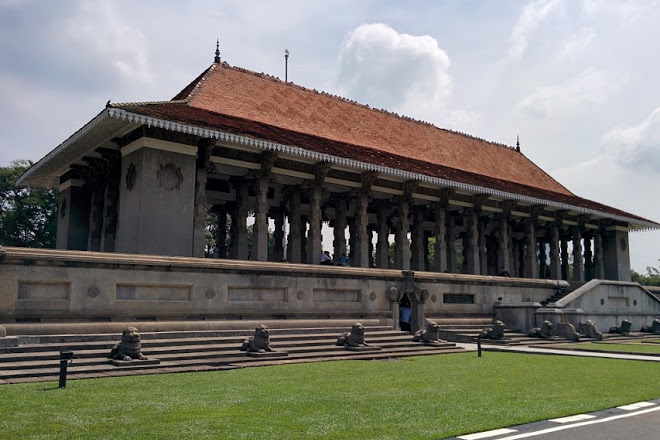 The Independence memorial hall was built in 1948, to commemorate Sri Lanka's independence. Ideal for a quick spot, the independence square is most enjoyed by the locals for evening walks and jogging, while it's also known to be one of the best spots in Colombo for relaxing. The sprawling lawn invites you to a lazy conversation, while the arcade next door gives you the opportunity for a quick spot of shopping. The memorial hall itself is quite cool and breezy, even in hot afternoons; making it the perfect place to get away from the heat if you're in the area.   
Gangaramaya Temple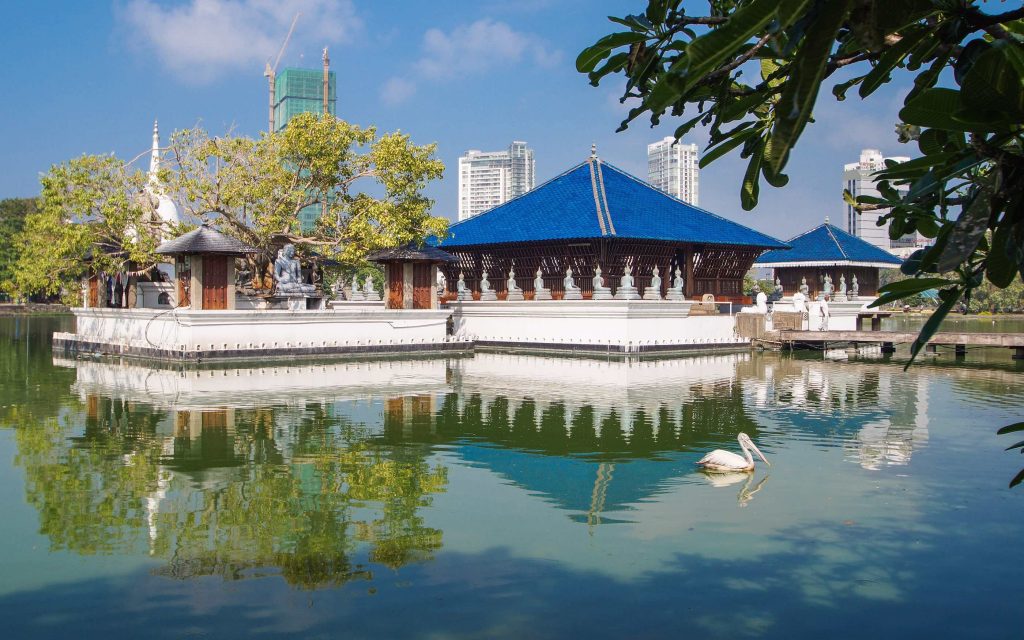 Aged around 150 years, the Gangaramaya Temple is one of Colombo's most famous temples. This fame is largely due to the serenity the temple emanates, even while at the heart of the commercial city. The temple is also the perfect spot to see the impact of modern architecture on a holy place, as its architecture is comparatively new from the other famed temples of the island. As it's built in close proximity to the Beira Lake, you could also use this trip as an opportunity to spend a few relaxing moments by the lake after your visit the temple. The temple also hosts a museum of its own, so allocate a little extra time to get lost among the artifacts! If you're staying at the City hotel in Colombo, visiting the Gangaramaya temple is super easy, as it's located only 0.6km from the temple.
Colombo Lighthouse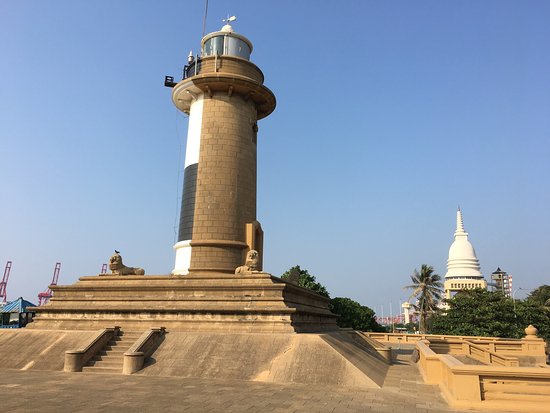 Standing 95ft tall, and located at the Galbokka point of the Port of Colombo, this lighthouse was built in 1952. As the lighthouse is maintained and operated by the Sri Lanka navel authority, access to the inner parts of the lighthouse has been restricted in the past few decades due to security reasons. However, you can still visit the premises. The seaward side of the lighthouse is painted a checkered black and whit pattern, while the land-facing side is a pleasant brick color¾giving it a majestic look. The four lions at the base of the tower adds to the glory of the lighthouse, while the naval gun battery also present is used by the Sri Lankan Navy for its traditional gun salutes.
Viharamahadevi Park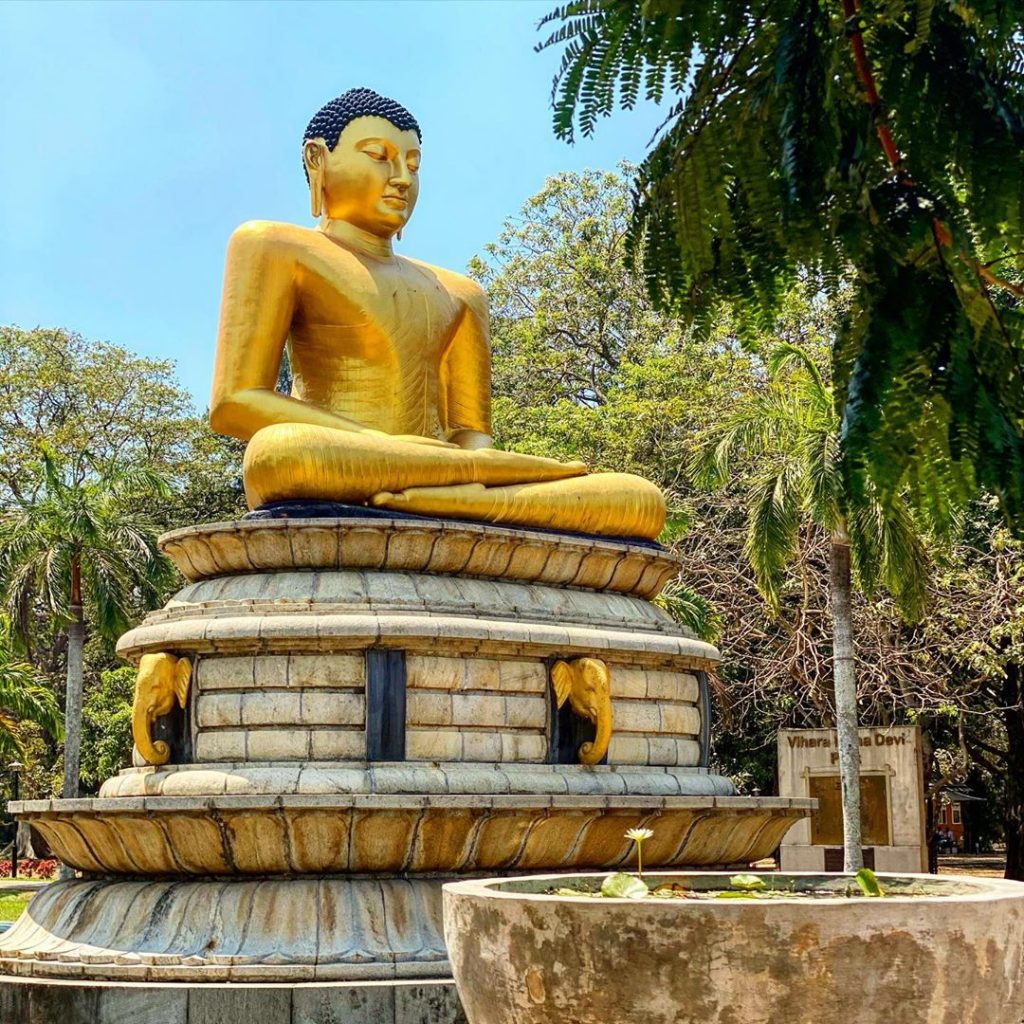 Formerly known as the Victoria park, and located right across the colonial-era town hall of Colombo city, this park is much loved by the locals. Though built by the British colonial administration, the park has been renovated several times, and is currently the largest park in the island. The park hosts many special events, and is known for the occasional food festivals. The old, towering trees that provide shade for the park are well maintained, as are the other greenery. As this is a popular spot for local families, it's the ideal place to visit if you like "people watching". 
Diyatha Uyana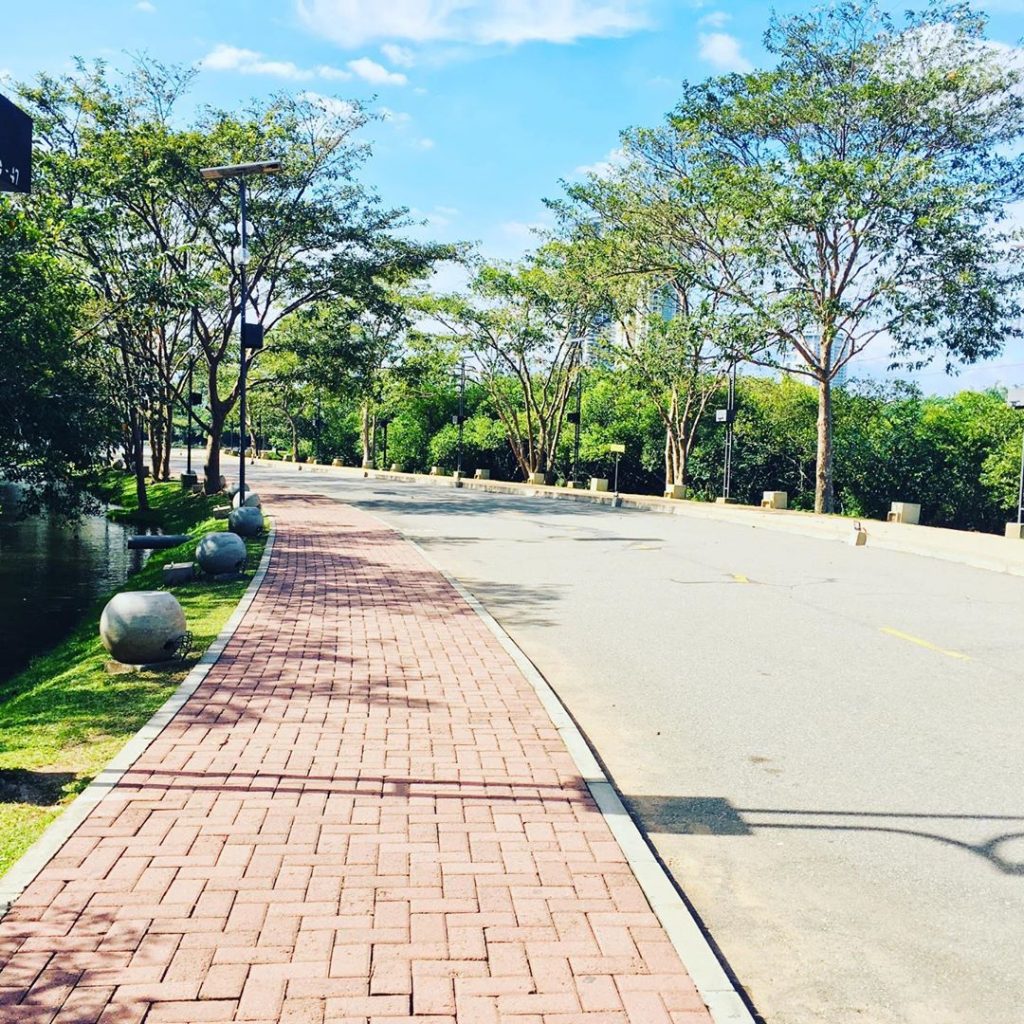 Whether it's for walking or the weekly good market, Diyatha Uyana is another much loved spot by the locals. The tranquil area, and the safe walking path attracts many health fans in the evenings, while the small circle aquarium (run by different private fish stores) draws the young ones.  Open 24 hours, Diyatha Uyana also boasts of a small food court; ideal for grabbing a quick bite after a brisk walk. The weekly market has everything from flowers to books and home grown vegetables, and makes a lovely morning activity. Once again, this is a great spot to "people watch" or mingle with the locals.