Sri Lanka has long been known for its outstanding surfing beaches and is one of the premiere destinations for surfing in South and South East Asia owing to its dreamy tropical climes and tourist-friendly locales.
But Sri Lanka also has some of the best beginner friendly surfing beaches around the world. So check this list of beginner-friendly surf spots for a handy guide. Surfs up!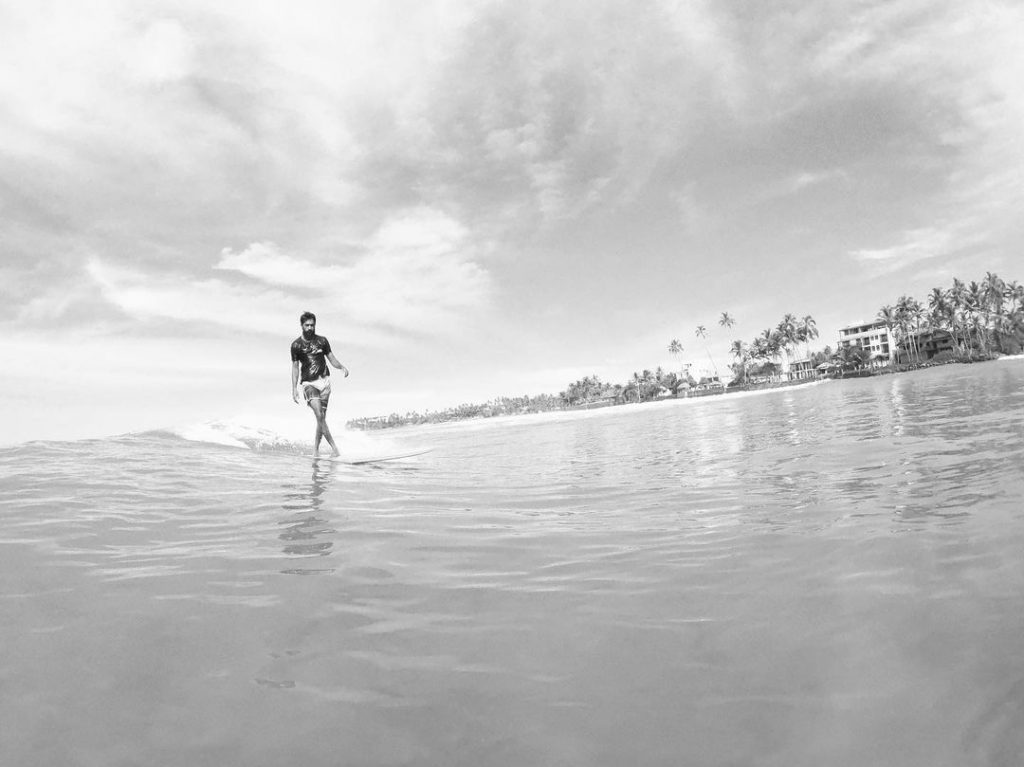 Way Down South is Weligama, the oft skipped over quieter cousin to Hikkaduwa. With a myriad of surfing schools dotted around the beach and some cheap surf rental places to boot, Weligama is known for a calm surf that is as easy for beginners as it is relaxing for a more experienced surfer. Weligama is a medium to low wave beach any way you look at it and the perfect place to get your surf legs on before diving into a deeper challenge.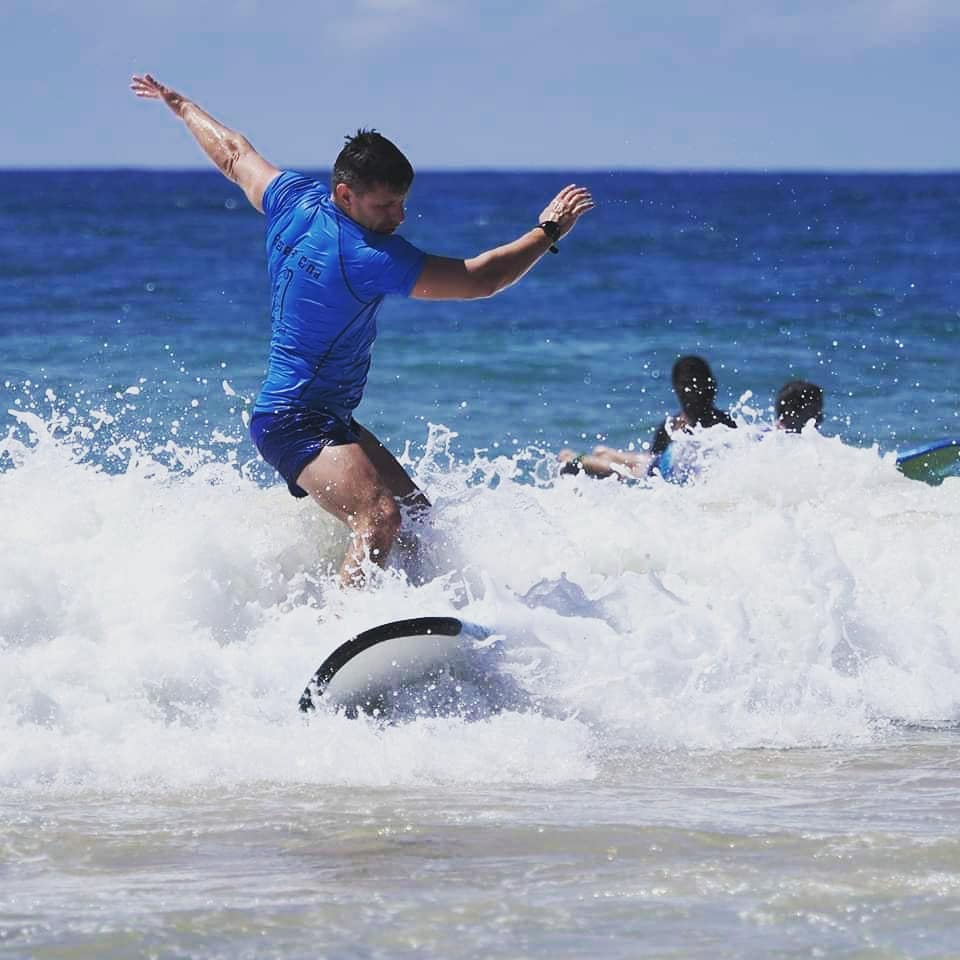 Once a fishing town but now a main hotspot for beach-happy tourists and locals, Hikkaduwa is a prime surf spot. Because of its popularity, where to stay in Hikkaduwa is rarely a tough question to find an answer for.
Hikkaduwa is known for quite a few famous local wave breaks, among which Beach Break is a sandy break often favored by beginners and learners for its low waves.
A crescent-shaped beach surrounded by palm trees, Mirissa Beach is right next to Weligama and boasts equally beginner-friendly breaks and waves. With steady wave heights not exceeding 6ft, this is an ideal spot to build your confidence on a reef so that you're raring to go when you're in choppier waters. Mirissa is a charming beach town with beautiful waves, a friendly locale and the best sun and surf. There's a number of surf schools and shops around, as is common around Sri Lanka's surfing towns so there's no excuses to skimp out on the waves.
Arugam Bay is Sri Lanka's East Coast surfing beach to beat. It's the beach that originally put Sri Lanka on the surfing map and still holds up as a haven for surfers of all levels to gather and try their luck on. Lighthouse and Whiskey Point are the main attractions here for beginner surfers, with chest- or shoulder-height breakers to cut your teeth on for some practice. Arugam Bay can get crowded, what with its popularity, with both visitors and local surfers alike but the upshot is that there's any number of pros around to ask for a helpful pointer or two if you're a beginner.
Near Arugam Bay is Elephant Rock, an oft-overlooked and isolated little beach. Few decide to make the trip owing to the 15-20 minute walk from the vehicle drop-off to the shore but it's definitely worth it because Elephant Rock boasts one of the best kept beaches on the island. It's clean, off-the-beaten path and chock-full of easy breakers for a delightful surf. And when you want a break from the waves, clamber up onto the sea-facing rock for a view-tiful break!

Sri Lanka is one of the best places to try your hand at surfing for the first time – there are surf spots that suit everyone from total beginners to hard-core enthusiasts. Of these spots, Hikkaduwa is the most famous and probably the best place to surf in the whole island. Hikkaduwa is a few hours away from Colombo, and it's on the way to Galle, so it's easy to visit. Or for convenience, you can opt to stay in Hikkaduwa Hotels and roll out of bed straight onto the bright sands early morning to have a full day of surfing. Experienced surfers will particularly enjoy Hikkaduwa – it hosts surfing competitions, some even international, and can host some hearty waves that are a great challenge.
It's actually possible to surf all-round the year on the island, provided you move around the coast, staying ahead of the monsoon. For Hikkaduwa, the best time to head down there is from the end of October to the beginning of May. The entire city will be in full swing during this period, with various resorts and beach accommodation open for service and most importantly the sea will be at its best, providing a flurry of great waves and low winds. The rest of the year might be too tricky for beginners, as the sea can get unpredictable with strong winds and the threat of rain at any given point. That being said, there are also blissfully sunny days with perfection conditions for surfing even during Hikkaduwa's off season, so if you happen to be in the country around that time then you could try to visit this spot as it really is one of the best places to surf in the country.
Hikkaduwa really is the best place to learn surfing as there are a variety of beaches there that suit people at any level. There are tons of locals and foreigners from around the world who come to try their hand at these waves, and they sure seem to enjoy it! If you know nothing about surfing don't worry as a number of schools, basically local surfers with boards, have popped up on the beach and will give you basic lessons for a price that's quite affordable. The surf instructors tend to be quite helpful and after a one hour lesson you should be able to at least stand upright on your board with relative ease. You can opt for more in depth lessons after that, or simply rent a board and try to ride the waves by yourself. Beach Break, a sand and reef shore break, is pretty safe and thus absolutely great for beginners – you can practice to your heart's content there.
Of course Hikkaduwa's reputation doesn't come from being an easy place to surf. Those who can't surf should check it out for sure, but the main draw of Hikkaduwa is the challenge it offers to experienced, hard core surfers! There are about four or five surf spots that experienced surfers can try out, each with varying levels of difficulty. You can look them up online or you can go to one of the popular beaches and ask around the surfing folk. The surf community here is quite vibrant and very welcoming if you are a patient and respectful, so simply ask around and they'll tell you how to get to the best spots. All these places have flat reefs and deep water so they're ideal for surfing.
The Main Reef is pretty great, and is one of the most popular points in the entire island. The Japan Pro Surfing Association (JPSA) has even held competitions there a couple of times, which tells you that it's an internationally renowned spot! It's a deep reef so it's safe, and attracts a lot of surfers. The waves tend to be 3 feet and above, but can get higher. Then there's Benny's, so named because of the small cabana of the same name nearby. This one's a tough spot, and is recommended only for those confident in their surfing skills. A shallow surf break, surfers can catch some great waves here, and challenge themselves. There's also the North Jetty which is a reef break by the harbour wall. This one is also recommended for experienced surfers. So if you want to try your hand at surfing in Sri Lanka, it's best to head down to Hikkaduwa and enjoy one of the best surfing spots on the entire island.